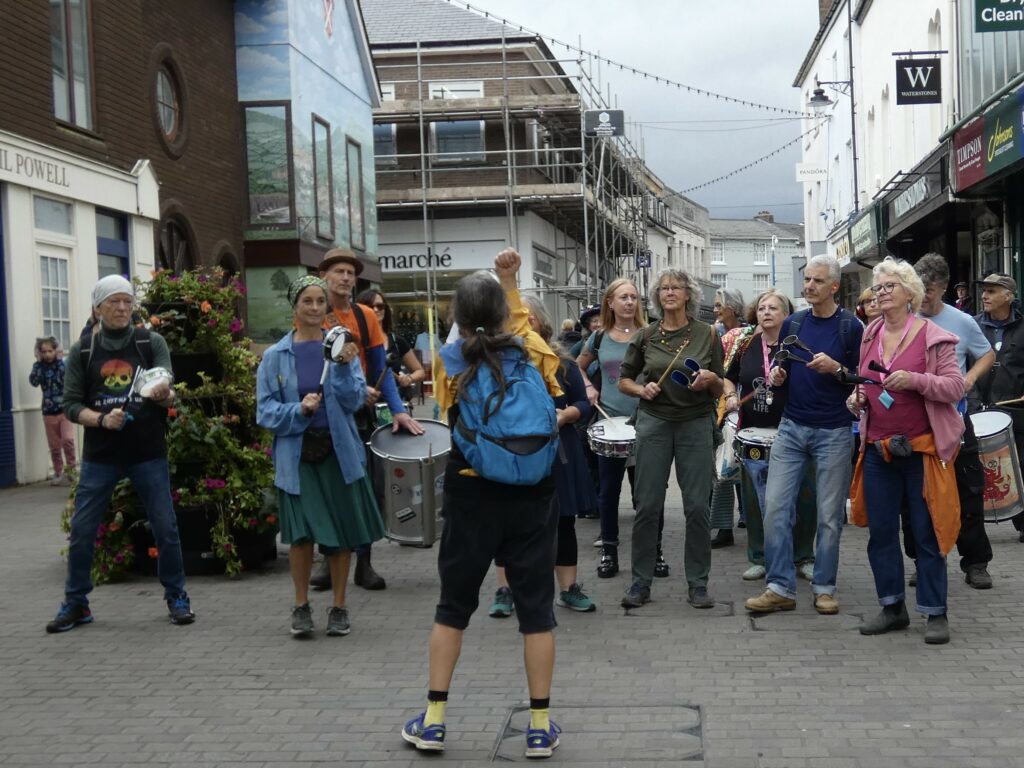 Abergavenny Town Council was delighted to lend its support to the first-ever Greener Abergavenny Fair, held on Sunday, October 1, 2023, at the historic Market Hall. The event saw an impressive turnout, with residents from across the town coming together to explore environmentally sustainable solutions, engage with exhibitors, attend enlightening talks, and celebrate the community's commitment to a greener future.
The Greener Abergavenny Fair showcased a diverse array of exhibitors who offered innovative and sustainable solutions to everyday challenges. Attendees had the opportunity to learn about cutting-edge eco-friendly technologies and initiatives, reinforcing the town's commitment to combating climate change and preserving its natural resources.
The event featured a series of enlightening talks on critical topics, including discussions on the state of local rivers, Monmouthshire's vision for sustainable food production, and the potential for solar farms in the countryside. Participants also had the chance to watch thought-provoking films such as "Our Food, Our Future," "Tick Zero: Getting Started," and "Regenesis."
The day began with a colourful procession led by Mayor Cllr Anne Wilde, who donned her ceremonial robes for the occasion. The procession, which commenced at Bailey Park and concluded at the Market Hall, was accompanied by children from local schools and a lively samba band. Many of the participants carried placards and banners in support of local causes and campaigns, and young children had their faces adorned with wildlife and insect-themed face paintings.
At the Market Hall, Mayor Cllr Anne Wilde, in partnership with Monmouthshire County Councillor Catrin Maby, officially opened the event. Mayor Wilde also had the privilege of presenting prizes to winners of the poetry, art, and photography competitions, with the winning entries on display throughout the hall.
Greener Abergavenny, a recently formed collective comprising several local member organisations, came together with the shared objective of raising awareness within the community about the pressing issues related to the climate emergency, resource depletion, and biodiversity loss. Their primary focus is promoting practical and straightforward actions, fostering collaboration with local communities, councils, and other organisations to achieve their goals.
Organisers of Greener Abergavenny expressed their hope that the success of the inaugural fair would lead to the emergence of other environmentally focused events in the future. They also announced their ambition to make the fair an annual tradition in the Abergavenny community.
For those interested in staying connected with Greener Abergavenny and receiving updates on upcoming events and initiatives, you can contact them via email at greenerabergavenny@gmail.com and follow their Facebook page @greenerabergavenny.
The Greener Abergavenny Fair served as a remarkable testament to the town's dedication to a sustainable and environmentally conscious future, bringing the community together for a day of education, inspiration, and collective action.
Additionally, they would love some feedback from those who attended the event!
You can fill out their questionnaire here: