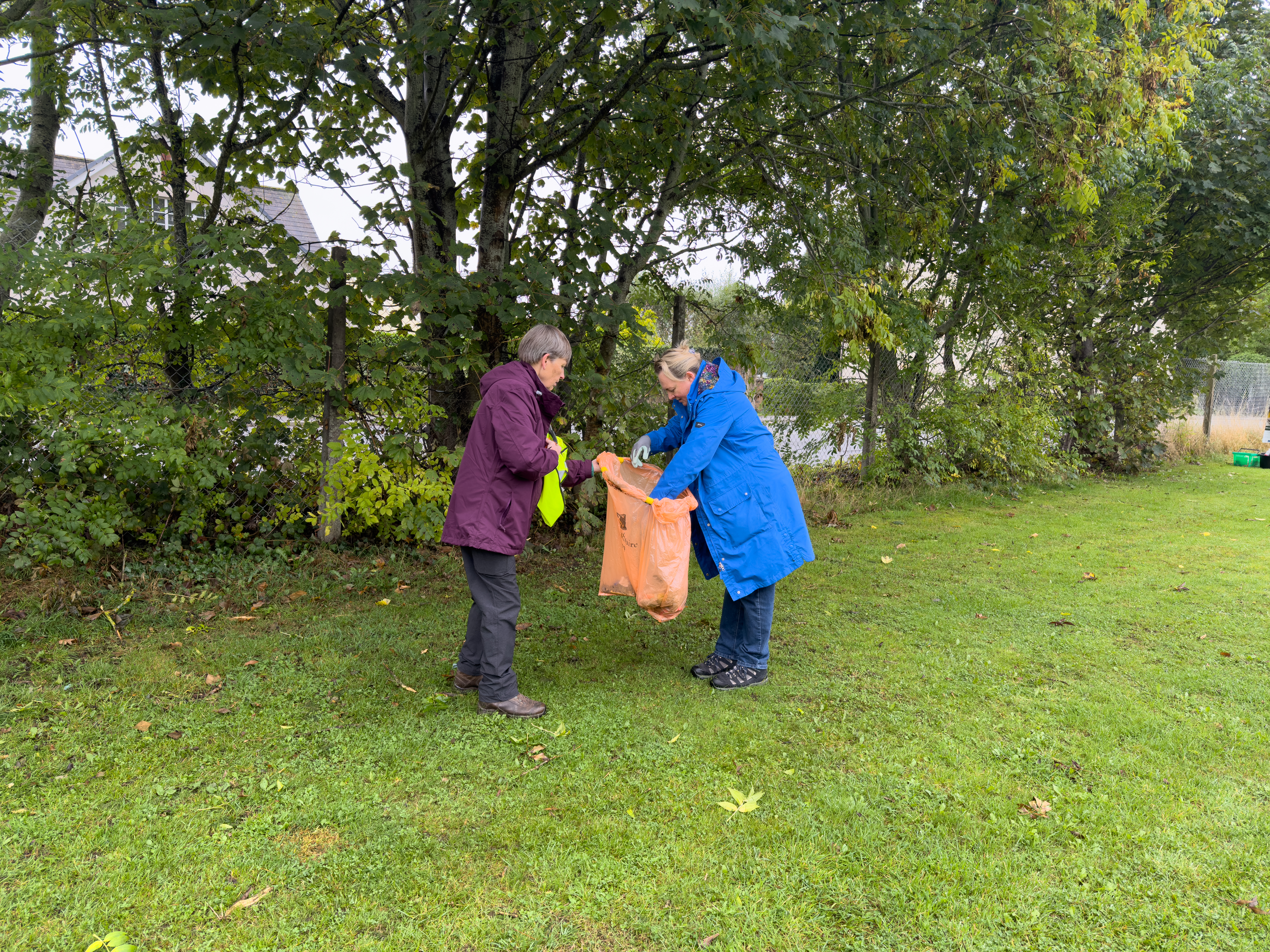 Abergavenny, October 12, 2023 – In a united effort to combat dog fouling within the picturesque town of Abergavenny, a dynamic day of action was organised on Thursday, October 12, 2023, by Abergavenny Town Council, with the Mayor, Cllr Anne Wilde, and Cllr Gareth Wilde leading the charge. This vital initiative also involved dedicated staff from Abergavenny Town Council and Monmouthshire County Council operatives who came together to take a stand against this persistent issue.
The campaign's focal point involved the strategic placement of signs, stickers, and stencils at various locations across the town. Key areas included Lower Meadow at Penypound, Avenue Road, Chapel Road, Belgrave Park, Bailey Park, Linda Vista Gardens, and Castle Meadows, where the dog fouling problem has been most pressing.
Sue Parkinson, the Green Infrastructure and Litter Education and Awareness Officer for Monmouthshire County Council, is taking on the crucial role of monitoring these locations in the upcoming weeks to gauge the effectiveness of these measures. Her observations and findings will be relayed to the Monmouthshire Dog Fouling Action Group, reinforcing the commitment to keeping Abergavenny clean and welcoming for residents and visitors alike.
This timely action aligns with the draft Public Spaces Protection Order on Monmouthshire County Council's website, which is currently open for public consultation until November 25, 2023. The proposed order seeks to tackle the problem of dog fouling comprehensively by making it an offence to walk a dog without carrying bags for cleaning up after them. Additionally, it will enforce regulations requiring dogs to be kept off sports pitches and on leads in designated areas throughout the county.
In conjunction with Monmouthshire County Council, Abergavenny Town Council is taking a strong stand against dog fouling, emphasising the importance of responsible pet ownership, and striving to maintain the town's cleanliness and beauty for all its residents and visitors.
For more information and to participate in the ongoing public consultation, visit Monmouthshire County Council's website. Together, we can give dog fouling the red card and ensure Abergavenny remains a pleasant place for everyone.